CARTE MENU ROOFTOP
STARTERS
ASSORTMENT OF MOROCCAN SALADS
$8
Eggplants salad (zaalouk), taktouka(pepper and tomatoes grilled salad) spinach ' bakkoula, cumin stuffed potatoes , carrots composition , Maasla with madjhol dates fruits
Fassi soup with madjhoul dattes and Chebakia ( strip of dough pastry rolled like a rose)
SELECTION OF SAMOSAS AND CRISP
$14
Kefta samosas or with vegetables, rosemary and cheesy olives samosas crispy prawns , spring rolls makfoul, chicken ginger Cigar
Royale with stuffed pigeon, gazelle horn sorbet (almond flavor )
From Sidi Boatman m' quali, with violet olives and celery pulp with argan oil.
Marrakchia's gnocchi with Ourika's saffron
Bream chermoula's way with kalamata olives
B'maticha with quail eggs, corn assida with abdi mint
Sweet spices and candied dried fruits
With 7 vegetables and its roasted meats
Gazelle horn , ghriba, almonds tartlets , fequas, rozalina, louz samosas
With milk, and scent of orange blossom
Aromatic scented plants of our regions and chebbakia ice cream
Argan oil and amlou sorbet
CARTE MENU ROOFTOP
STARTERS
Creamy tasty tomatoes puree, green pesto and Modena Vinegar
Chicken breast, Romaine Lettuce, wheat croutons, soft-boiled quail Eggs, shaving of parmesan, smooth sauce.
Quinoa, Tandoori spiced prawns, avocado and grapefruit, shavings of beetroots, roasted peanuts, ginger-honey dressing.
HEART OF SALMON FILLET
$9
Heart filet salmon with ginger and condiments, refreshed with Detox juice
Mixed salad, crusty goat Cheese, with Provence herbs, candied tomatoes and walnuts with old aged balsamic dressing
ROAST MEATS FROM ELSEWHERE
Cooked at your convenience, with reduced juice macaroni gratin
Stuffed chicken with fat liver, potatoes puree and asparagus Fricassee,poultry juice with mushrooms
With crust herbs, eggplant cake in a Parmigiana's way, thyme juiced lamb
Cheddar cheese bun with onions and pickle, French fries and green salad
Crispy chicken sandwich with French fries and green salad
Salsa and guacamole avocado, French fries and green salad
Poached Sea Bream in clarified butter, cannelloni vegetables, Aioli sauce
Cannelloni with vegetables
$9,5
Pasta, stuffed with gratin courgettes and parmesan on a bed of crunchy courgettes, roasted flaked almonds, parmesan emulsion
Fresh Pasta with smooth salmon ragout, perfumed with dill
RISOTTO M'HAMSSA'S WAY
$11,5
Barkoukch with saffron scented pumpkins muslin and fried prawns, shellfish foam
Mascarpone cream with soaked coffee biscuit boudoir with its crispy heart
MOROCCAN CITRUS DOME
$4,5
Lemon cream and hazelnut shortbread biscuit, meringue and t'khalet sorbet
HALF COOKED CHOCOLATE CAKE
$4,5
Soft creamy heart chocolate cake with after 8 sorbet
Au choix : Classic, blueberry, kiwi, tkhalet ( 7 plants )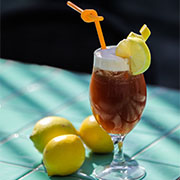 Lemon juice, Flat wate, Ice Tea syrup
Lemon Juice, pineapple juice, ginger
Pineapple juice, Green Apple mash, Rosemary syrup
Orange juice, Pineapple juice, peach, Pomegranate syrup
Lychee, red berries, rose syrup, schweppes Tonic, schweppes citron
Lemon Juice, season fruits, cinnamon, Anise Star
Pineapple juice, banana, coconut milk, Coconut syrup
Tomatoes juice, pepper, salt , Tabasco , Worcestershire sauce
lemon juice, Pineapple juice, ginger
Orange Juice, Carottes, Mango juice, Orange Blossom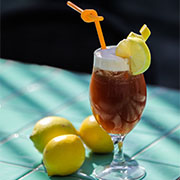 Orange juice, apple, banana, beetroots
Grape juice, season fruits, cinnamon sticks, Anise Star
Lemon juice, flat water , Blue curacao syrup